SOIRÉE COURT-METRAGE "EN MUSIQUE"
$4.00

CAD
Approx $3.16
USD
Friday December 9, 2016, from 7:30pm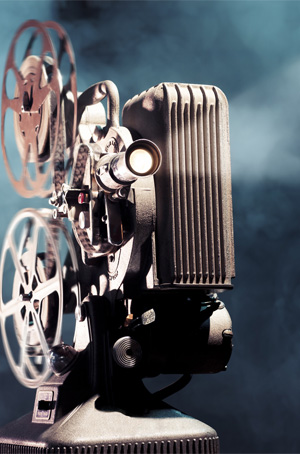 Duration: 1:30
Alliance Française de Vancouver

ENGLISH SUBTITLES / SOUS-TITRES ANGLAIS
SHORT-MOVIE NIGHT " MUSIC"


The Alliance Française takes the opportunity of LA FETE DU COURT METRAGE which will take place in France from December 15th to 18th to offer you a movie-night on the theme: Musique!
This national event aims to celebrate short-movies and so during 4 days. France will thrill and alive the short-movie such as screenings, showing, professionals meeting, workshop for children and adults, master class ...

Come and enjoy 8 short-movies from all genre in our range all in music!

//


SOIRÉE COURT-METRAGE 'EN MUSIQUE'!


L'Alliance Française vous propose une soirée court-métrage à l'occasion de LA FÊTE DU COURT MÉTRAGE qui se déroulera en France du 15 au 18 décembre 2016.

Il s'agit d'un événement national pour célébrer et profiter des plaisirs du court métrage. Pendant 4 jours, la France va vibrer au rythme du court métrage: projections, tournages en direct, rencontres avec des professionnels, ateliers pour les petits et les grands, master class...

Venez voir et appriécier 8 court-métrages de tous genres sur le thème de la musique!

Bonne projection!
Au programme / Top pick on the Alliance:

Dip n dance

De Hugo Cierzniak

6min

Je sens le beat qui monte en moi

De Yann Le Quellec

33min


Le Luthier

De Vincent Debuire

4min

Maria, Callas

De Lyia Terki

13min




Django Reinhardt

Paul Paviot

22min

Le son des flammes

De Collectif

3min


Le Ballet

De Louis Thomas

4min



Le p'tit bal

De Philippe Decouflé

4min



---
With the support of: