MOVIE CLUB "PRIMAIRE"
$4.00

CAD
Approx $3.15
USD
Wednesday, February 28 - 7:30pm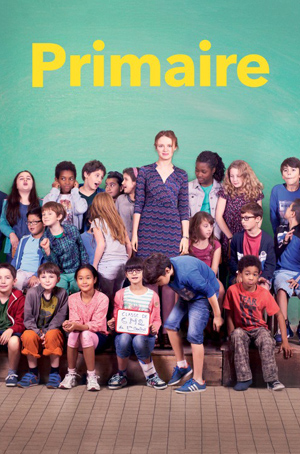 Alliance Française de Vancouver

$4 for non-members / Free for AF members
$4 pour les non-membres / Gratuit pour les membres
ENGLISH SUBTITLES / SOUS-TITRES ANGLAIS
"PRIMAIRE"
("Elementary") - 2017
Un film de Hélène Angel
Avec : Sara Forestier, Vincent Elbaz, Patrick d'Assumçao
Genre : Drame
Durée : 1h45

Florence est une professeure des écoles dévouée à ses élèves. Quand elle rencontre le petit Sacha, un enfant en difficulté, elle va tout faire pour le sauver, quitte à délaisser sa vie de mère, de femme et même remettre en cause sa vocation. Florence va réaliser peu à peu qu'il n'y a pas d'âge pour apprendre...
//

Florence is a school teacher devoted to her students. When she encounters young Sacha, a child with problems, she will do everything she can to help him, even to the point of neglecting her own children, her own life, and of questioning her vocation. Little by little Florence realizes that we learning has no age limit.