MOVIE CLUB "L'ECUME DES JOURS"
$4.00

CAD
Approx $3.17
USD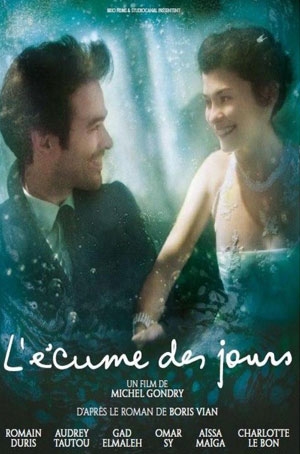 Wednesday February 25 - 07:30pm
At Alliance Française Auditorium
$4.00 for non-members
Free for members



PROMO CODE FOR AF MEMBERS : AFCINE
"L'Ecume des Jours" ("Mood Indigo") directed by Michel Gondry
1h34 - 2013 - Dramatic Comedy - With English subtitles - PG

When Colin (Romain Duris), a wealthy bachelor whose hobbies include developing his pianocktail (a cocktail-making piano) and devouring otherworldly dishes prepared by his trusty chef Nicolas (Omar Sy), learns that his best friend Chick (Gad Elmaleh), a fellow acolyte of the philosopher Jean-Sol Partre, has a new American girlfriend, our lonely hero attends a friend's party in hopes of falling in love himself. He soon meets Chloé (Audrey Tautou) and, before they know it, they're dancing to Duke Ellington and plunging headfirst into love. Their whirlwind courtship is tested when an unusual illness plagues Chloe; a flower begins to grow in her lungs. To save her, Colin discovers the only cure is to surround Chloe with a never-ending supply of fresh flowers.
The screenplay was written by Luc Bossi and Michel Gondry and based on the 1947 novel Froth on the Daydream by Boris Vian.

Michel Gondry is one of the great optical illusionists of cinema: he's our Méliès, perhaps even our Tati. - Variety