FRENCH CULTURE AND GASTRONOMIE EVENT TARTE TATIN
$105.00

CAD
Approx $83.16
USD
Only 6 left!
Friday October 7, 12:30pm-2pm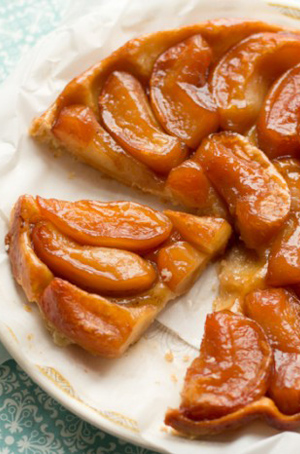 Alliance Française de Vancouver
Class in English, registration mandatory before October 1st.

$98 for AF members
$105 for non-members

Special price:
- 5 classes $85 AF members
- 5 classes $88 non-members
Give us a call if you are interested in this special offer.
TARTE TATIN

An alternative Thanksgiving by Les French Gourmands

Thanksgiving, what a beautiful holiday! It's a time for family and friends' réunion, gathered around a gorgeous table. But sometimes, the traditional stuffed turkey, the and cranberry salad, the pumpkin pie are a little … standard!

Come and learn how to cook delicious alternatives. And discover the culture and traditions related to this famous meal!

On the menu: la tarte Tatin, a French classic upside down pastry!

Class in English. But don't worry, you'll learn about French and France too!
---
With the support of: