CONCERT: WIND SONG TRIO
$20.00

CAD
Approx $15.73
USD
SOLD OUT!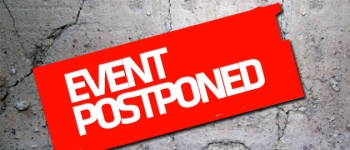 Friday June 6 – 8pm
At the Alliance Française Auditorium
Limited space!
$20
Discounts for AF members and students!
The Wind Song Trio features Rita Attrot on the piano, Julie Begg on the clarinet, and soprano Catherine Laub. They will present a wonderful French program "La vie en rose".
In 2006, soprano Catherine Laub moved to Vancouver from New York and has since become an integral part of the city's musical life as a performer, educator, composer, and arts administrator.
Catherine completed a BM in voice at Indiana University in 2001 and an MM at Westminster Choir College in 2003, both with distinction.
She regularly appears as a featured soloist with choirs, orchestras, and concert series Canada wide. Catherine is a member of the Juno nominated Vancouver Chamber Choir and the a cappella trio, Kallisto.
She maintains a private voice studio in Burnaby and is an active member of NATS, the National Association of Teachers of Singing.
Catherine composes and arranges for a variety of forces.
Rita Attrot has been teaching piano students of all ages and levels for thirty years.
She received her early training at the Victoria Conservatory, a Bachelor of Music at the University of Victoria and a Master of Music degree in performance from the University of Western Ontario.
Ms. Attrot held the position of Staff Accompanist at Acadia University in Nova Scotia for 9 years, worked as a free- lance accompanist for instrumentalists and singers in Toronto, and served as a coach and repetiteur at the University of Toronto Opera School.
Ms. Attrot is currently Head of the Piano Department at the B.C. Conservatory of Music.
She is also a member of the piano faculty at the Vancouver Symphony Orchestra School.
Julie Begg was formally trained at Napier University in Edinburgh, Scotland and Trinity College of Music in London, England.
As a clarinetist, she was a member of the Thayer Octet and Amabile Wind Quintet. She was bass clarinetist with the Forest Philharmonic Orchestra and a member of a renowned British saxophone quartet which was regularly featured on TV and on radio.
As a soloist, she toured Germany with the Thames Wind Ensemble performing the Artie Shaw Clarinet Concerto. She emigrated to Canada in 1993 and has since established herself as a peripatetic instructor and clinician.
Julie currently freelances, performing in pit orchestras and various ensembles.
Additionally, she co-owns an internet based production music library which produces and sells music primarily to media companies for use in film, radio, TV and multimedia presentations.