RENDEZ-VOUS APERO AVEC BAGUETTE AND CO
Friday, May 26, 2017 - 6pm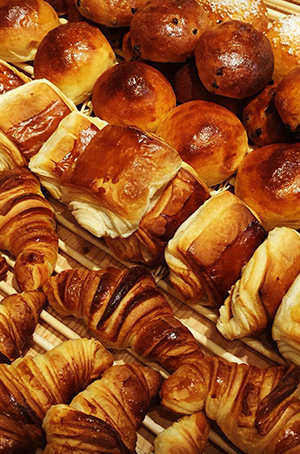 Alliance Française de Vancouver

$5 for AF members
$8 for non-members
(entrance + glass of wine)

This month, the Alliance Française is celebrating 6 years of partnership with Baguette and Co.!

To celebrate this anniversary, you will discover their new delicacies! Crunchy baguettes, buttery viennoiseries and decadent pastries, French food is at your door step during our next social gathering!
Get on board and experience the authentic "goût de France" through the new selection of Baguette and Co.


//

Ce mois-ci, l'Alliance Française célèbre 6 ans de partenariat avec Baguette and Co !

Pour célèbrer cet anniversaire, vous pourrez découvrir leurs nouvelles douceurs ! Des baguettes craquantes, des viennoiseries savoureuses et des pâtisseries succulentes.

Rejoignez-nous et redécouvrez le goût authentique de la France à travers la nouvelle sélection de Baguette anc Co.

---
With the support of