Cosmopolite 4 (Set of 2 books)
$59.60

CAD
Approx $47.20
USD
Only 16 left!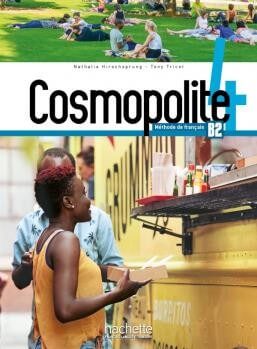 Cosmopolite 4 is the newest textbook from Hachette, leader in French as Second Language materials publishing.
It is a modern communication-based method with exciting new topics and up-to-date documents.
This pack includes Cosmopolite 4 textbook, workbook, DVD-ROM and Audio CD.
Mp3 audios, videos available online:
www.cosmopolite.hachettefle.fr/
--> Important notice: these class textbooks can only be purchased along with a course offered in AF Vancouver.
--> Pick-up only, no deliveries.