MOVIE CLUB "LA MARCHE"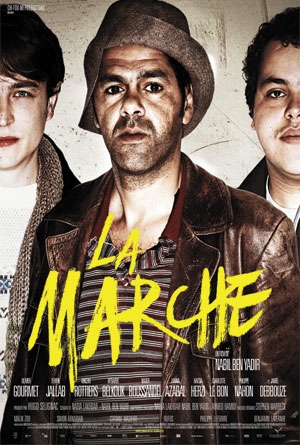 Wednesday March 25 - 07:30pm
Auditorium Georges Brassens
4$ for non-members
Free for members


"La Marche" ( The Marchers) - A 2013 movie by Nadil Ben Yadir
2h00- Dramatic Comedy - With English subtitles

In 1983, in a France plagued by racism and inequality, and after a final police blunder that could have ended in tragedy, three teenagers embark, with the support of the priest of Minguettes (Lyon) in a peaceful and non-violent march between Marseille and Paris.
Hundreds will join them along the way and on December 3rd, they will be more than 100,000 at Place de la Bastille and received the same evening by President François Mitterrand. Their commitment to the cause will lead to the creation of thousands of activist organizations, and to new national reforms against racism and discrimination.
Through this journey, these young people will restore hope to an entire generation,
creating the first image of diversity of the French nation.

Directed by a Belgian and backed by Luc Besson's shingle, this uplifting story of racial tolerance should travel well. - Variety