MACARON WORKSHOP
This event is SOLD OUT. If you wish to register on the waiting list, send us an email at: alliance@alliancefrancaise.ca
---
Saturday, June 6 2015 - 3pm - 7pm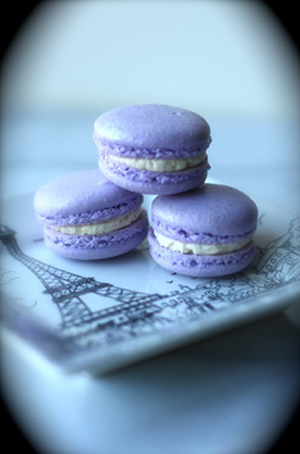 Auditorium Georges Brassens - New renovated kitchen
/!\ PLACES LIMITED! 10 persons only.
$135 per person
Workshop in English

Have you tried making French macarons at home and failed miserably, time after time?

Have no fear, J'adore les Macarons is here...and will exceptionally offer French Macaron lessons here at Alliance Française de Vancouver on Saturday, June 6 from 3pm to 7pm.
After living her dream of being enrolled at the prestigious Le Cordon Bleu in Paris, France for the six month intensive Pâtisserie Program, Connie Mar has successfully graduated with the Diplôme de Pâtisserie .

The difference about this Macaron lesson is that it is taught in the new renovated kitchen with equipment ( home oven, Kitchen Aid mixer) that is more similar to yours than classes taught in a professional commercial kitchen with bakery equipment that normal folk can only be in awe of!

You will not be baking batches of 800 macarons...sorry to disappoint...but in a batch of 100 French Macarons. The reason for this is that with 10 students per class, everyone will have an intimate view of the technique and steps of baking macarons and after four hours of learning the secrets of French Macarons, each student will be happily going home with 16 to 20 beautiful macarons and a swag bag of essential supplies.

After the four hours of baking bliss, you will then understand the hype, craze and price points of French Macarons and will not "roll your eyes" when you are asked to pay $2 or 2 Euros per macaron...in fact you will truly be a connoisseur of French Macarons.
PS: we'll even teach to pronounce it correctly Macarons, not Macaroons....which are the un-related American cousins that contain coconut.

A cup of tea along with 2 Parisian macarons per person will be elegantly served at the beginning of the class.
4 hours consists of part demo and lots of hands-on participation .


REMEMBER TO BRING:

One layer rubbermaid or tupperware box to take home 20 macarons. These need to be put into the freezer and cannot be left out in the car....if it is a hot day and you have a long drive home, We recommend that you bring ice packs or gel packs too.

FURTHER IFORMATION:

Aprons will be provided for your use

Kindly tie up long hair

Fragrance free zone

PLEASE BE PUNCTUAL.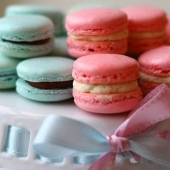 ---
More information about J'adore les Macarons HERE

To purchase any baking supplies, click HERE

Read reviews HERE