Home
›
Products
›
Afv-online-french-courses-one-session-for-five-students-and-up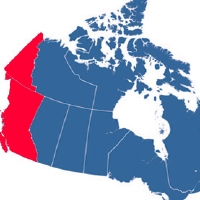 Online French courses (one session) for five students and up
Description:
This price is per student. Course will only begin once everyone in your group has paid.

From Sooke, BC to Whitehorse, YT, get Alliance Française's tradition of excellence and expertise to learn French at your own pace from anywhere in BC and Yukon. You can study whenever or wherever it is suitable for you. You can organize your schedule on your own with your tutor.
Includes A1 Discovery level (80 hours), A2 Intermediate part 1 and 2 (60 hours each), B1 Independent part 1, 2 and 3 (60 hours each) and B2 advanced part 1, 2 and 3 (60 hours each). If you are a complete beginner, please comment "level A1" when you register. If you are not a beginner, you will need to take a placement test.
This Online package includes: access to the platform, 2 x 15 minutes interviews for orientation and evaluation, 11 x 45 minutes videconference lessons, email communication with your tutor.
When you register, in the comment section, please provide your level, the name of the other students of your group and 3 different availabilities for your 11 x 45 minutes videoconference lessons.
---