RENDEZ-VOUS APERO: CANNES EDITION
Friday, May 31 - 6pm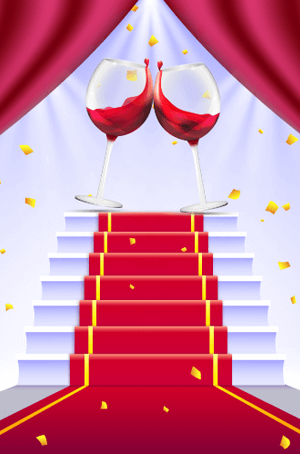 Alliance Française de Vancouver

$5 for AF members
$8 for non-members
(entrance + glass of wine)
Join us for our famous Rendez-vous Apéro, a casual get-together to chat and practice your French while sipping a glass of wine!
The Festival de Cannes is taking place from May 14 to May 25, 2019 for its 72nd edition. As the most famous film festival in the world, the evocation of the Festival de Cannes brings to mind images of glamour, movie stars and the iconic red carpet. Let's enjoy this joyful atmosphere during this special Rendezvous. Don't miss it ! It will be our last Rendez-Vous Apéro before summer break!

//
Retrouvez notre rendez-vous mensuel pour se rencontrer, discuter et échanger autour d'un verre de vin en toute convivialité !
Le Festival de Cannes se tiendra du 14 au 25 mai 2019 pour sa 72ième édition. Festival de cinéma le plus connu au monde, l'évocation du Festival amène immédiatement à l'esprit des images de glamour, de star de cinema et du fameux tapis rouge. Plongez dans l'ambiance de la croisette le temps d'un verre ! Ne manquez ce rendez-vous qui sera le dernier avant l'été !