Home
›
Products
›
Afv-movie-club-un-beau-voyou
MOVIE CLUB "UN BEAU VOYOU"
Description:
Wednesday, January 8, 2020 - 7:30pm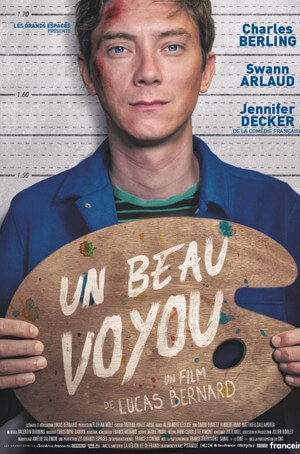 Alliance Française de Vancouver

$4 for non-members / Free for AF members
$4 pour les non-membres / Gratuit pour les membres
ENGLISH SUBTITLES



"Un Beau Voyou"
"A Clever Crook"

By Lucas Bernard
With Charles Berling, Swann Arlaud, Jennifer Decker

Captain Beffrois is about to retire from the police. He has mixed feelings about retirement. The theft of a painting captures his attention. Is it because of the elegance and daring of the crime or the beauty of the stolen object? Beffrois goes after a very unusual thief, quite the acrobat who slips in and out, unnoticed.
Le commissaire Beffrois attend la retraite avec un enthousiasme mitigé quand un vol de tableau retient son attention. Est-ce l'élégance du procédé ? L'audace du délit ? La beauté de l'œuvre volée ? Beffrois enquêtera comme on mange une dernière sucrerie, découvrant peu à peu un voleur atypique, véritable courant d'air, acrobate à ses heures.