DANS LES YEUX DES FEMMES - IN WOMEN'S EYES
$0.00

CAD
Approx $0.00
USD
Mardi 16 février - 18h30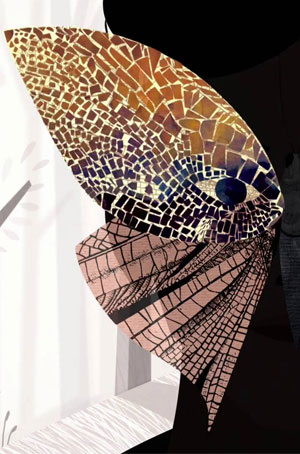 Auditorium Georges Brassens
6161 Cambie St

ENTREE GRATUITE
PLACES LIMITEES, RESERVEZ EN LIGNE !


Réseau-Femmes Colombie-Britannique et l'Alliance Française de Vancouver, soutenu par les Rendez-vous du cinéma québécois et francophone de Vancouver, sont heureux de vous présenter la seconde édition de la soirée court-métrage "Dans les yeux femmes ".
Suite au succès de la première édition de 2015, nous vous proposons une nouvelle soirée consacrée aux femmes au cinéma, aux femmes devant ou derrière la camera.

Six courts métrages mettant en avant six regards de femmes sur des réalités multiples et complexes seront projetés.
Vous pourrez ensuite discuter, débattre et poser vos questions à la réalisatrice Marie Ka.
PROGRAMME

ffffffffffffffffffffffffffffffffffffffffffffffffffffffff

Femme Debout de Marie Ka
23mn

FR: La réalisatrice est allée à la rencontre d'autres femmes, d'autres mères monoparentales, qui, comme elle, ont choisi la Colombie-Britannique pour nouvelle terre.

EN: The director has met other women, other single mothers, who, like her, chose British Columbia for their new home.

Bande Annonce / Trailer




Je suis comme je suis de Marion Auvin
3min / Sous-titres anglais - English subtitles

FR: Une femme nous parle d'elle avec beaucoup d'assurance, sans se préoccuper d'aucun jugement.

EN: A woman tells about herself with confidence, without worrying about others judgement.






Solitudes de Liova Jedlicki
17min / Sous-titres anglais - English subtitles

FR: Une nuit de procédure suite au viol d'une jeune prostituée roumaine. Elle ne parle pas le français.

EN: A young Romanian prostitute who has been raped spend the night at a police station. She doesn't speak French.






Presque de Mélia Glison
3 minutes / Sous-titres anglais - English subtitles

FR: Une petite fille devient femme et se confronte à la réalité du bonheur et du malheur.

EN: A little girl is becoming a woman and has to face the reality of happiness and adversity.






Mustapha et la Clématite de Sabine Allard et Marie-Jo Long
3mn45 / Sous-titres anglais - English subtitles

FR: Né à Casablanca, Mustapha Manni a été un enfant facétieux et farceur. Là-bas, il a expérimenté la nature et découvert ses premières libertés "sauvages".

EN: Born in Casablanca, Mustapha Manni was a mischievous and joker little boy. There, he experienced nature and discovered wild freedom for the first time.






Version française -"FROM DARKNESS TO LIGHT IN AFRICA" de Bata Bhurji and Francois Buisson
8mn60 / Sous-titres français - French subtitles

FR: Ce court métrage se propose de diffuser un message fort au monde entier que les femmes analphabètes ou semi lettrées originaires d'Afrique ou des pays les moins avancés ont l'habilité et le courage d'électrifier leurs villages en énergie solaires.

EN: Semi literate and illiterate mothers and grand-mothers from remote villages of Africa come to India for 6 months to become Solar Engineers. During this period they will learn how to fabricate, install and repair equipment to solar electrify their village once they return to Africa.



---