Home
›
Products
›
Afv-cine-gourmand-fete-de-la-gastronomie
CINE GOURMAND: FETE DE LA GASTRONOMIE
Description:
---
Friday, September 18 - 7.00pm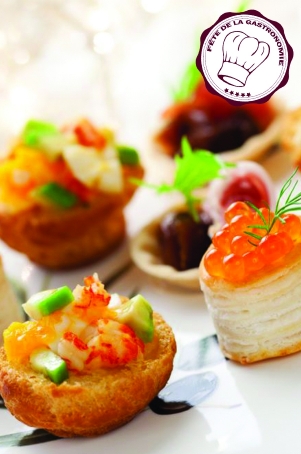 Auditorium Georges Brassens

$15 for members
$25 for non-members

THE FETE DE LA GASTRONOMIE SERIE AT ALLIANCE FRANCAISE
On the occasion of the Fête de la Gastronomie, Alliance Française organises a series of special events to invite you to know better all the secrets ingredients of the French cuisine:

---

CINE GOURMAND - FETE DE LA GASTRONOMIE

Get behing the scenes and learn about the reality of being a Chef!

The night will start with a screening of the documentary "Step up to the plate" (Entre les bras, la cuisine en héritage), a fascinating documentary about French Chef Michel Bras.

Then, you will have the opportunity to learn more about how one learns to be a cook and the reality behind the art, with a discussion Chef Alain Raye from French Restaurant "La Régalade".

Finally, get to the practice with a tasting of delightful French food provided by La Régalade's Chef Alain Raye, accompanied with a glass of wine (as any good French people would do it)!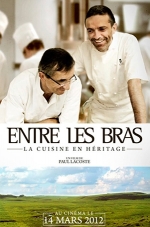 "STEP UP TO THE PLATE" (2012)

Directed by: Paul Lacoste

In 2009, the three-Michelin-stars French chef Michel Bras decides to hands his restaurant over to his son Sebastien, who has been working with him for 15 years. Step up to the plate tells the story of these extraordinary dishes prepared by a father and a son, in the hilly landscape of Aubrac region. We follow this gastronomic transmission, and enter intimately in their family ties. Between Jonathan Nossiter's Mondovino and Raymond Depardon's La Vie Moderne, this documentary draws a moving and joyful portrait of this outstanding family devoted to the Haute Cuisine for three generations...


WHAT IS THE "FETE DE LA GASTRONOMIE"?
French Gastronomy is a living thing, a tradition that has cemented French society throughout the centuries, uniting the population at mealtimes and providing a subject of conversation at all times! The Fête de la Gastronomie, which takes place on September 25, 26 and 27, is all about food and cooking, a joyous, generous occasion, when the general public and professionals from the world of gastronomy get together to celebrate this unique, unifying, identity-creating element of our shared heritage. The aim is to spotlight gastronomy in all its many and diverse forms (with the help of those working in the sector, their produce and their expertise) and invite everyone else, whether true foodies or just curious observers, to enjoy French gastronomy's many treasures wherever they may be.
---