WINE AND POETRY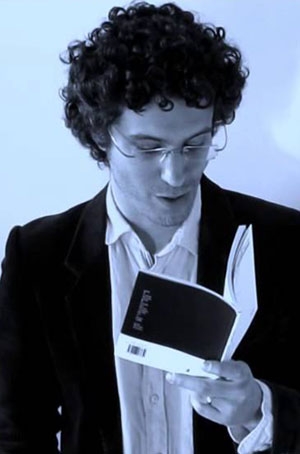 Thursday, October 2nd - 7:00pm
At Auditorium Georges Brassens
Admission Price : 5 dollars
Discount for members : Don't forget to log in !

To celebrate the release of his new book " Viticulture des gouffres" ( L'interligne Editions), Laurent Fadanni invites you to a special night dedicated to the subtle art of wine-tasting.
Come enjoy good words and good wine with some poetry-reading and grand-crus tasting from all around the world! " Viticulture des Gouffres" questions the universe and the taboos of our world to draw a new itinerate around the constellations.
This evening will be the occasion to discover this shattering collection of poetry.

In this interactive event, you will also be allowed to express your creativity by associating words, images, aromas and flavors.
An evening not to be missed!
Laurent Fadanni is an Italo-Belgian French teacher, poet and winegrower. He had study African litterature in Dakar and teach French in several countries. When he is not writing, he takes care of a vineyard at Yarrow, in the region of Chilliwack.