RENDEZ-VOUS APERO GALETTE DES ROIS
Friday, January 27, 2017 - 6pm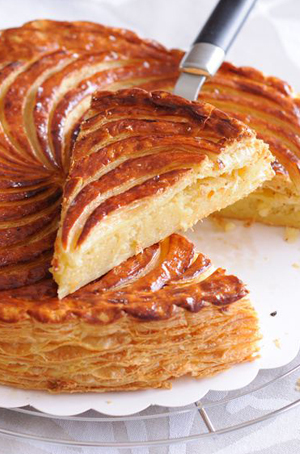 Alliance Française de Vancouver

$5 for AF members
$8 for non-members
(entrance + glass of wine)

The Galette des Rois: the only tart that can make you feel like a king!

In France, a very important tradition to quickly let go of your New Year resolution to start a diet and to beat the back-to-work-blues, is to indugle in la Galette des rois!
The cake is typically bought in a boulangerie, and is made of pâte feuilletée (puff pastry), frangipane (filling made from or flavored like almonds) or brioche (sweet bun). A fève (charm) in a shape of a figurine is hidden in the cake.
Come and experience a couple of sample of this beloved French made by our partner French Made Baking and enjoy a glass of wine!
Be the first to get the charm that will be hidden in on these Galettes des Rois and become the King/Queen of this gathering!


//

La Galette des Rois: l'unique tarte qui vous fait sentir comme un roi !


Une tradition très importante en France pour bien commencer vos nouvelles résolutions du Nouvel An, à savoir un régime alimentaire à base de Galette des Rois et pour surmonter le retour au travail !

Ces galettes sont généralement achetées en boulangerie et sont faites à base de pâte feuilletée, de frangipane ou de brioche. Une fève en forme de figurine est cachée dans le gâteau.

Venez déguster quelques échantillons faits par notre partenaire French Made Baking et appréciez un verre de vin !

Soyez les premiers à avoir la fève cachée et devenez le Roi / Reine de cet apéro !

---
With the support of: