RENDEZ-VOUS APERO: GALETTE DES ROIS 2019
Friday, January 25 - 6pm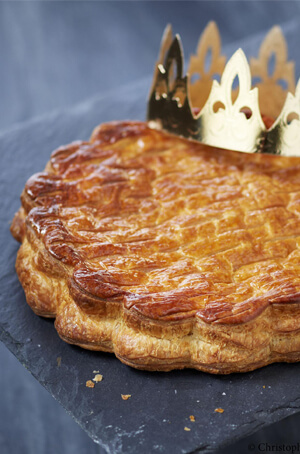 Alliance Française de Vancouver

$5 for AF members
$8 for non-members
(entrance + glass of wine)
Celebrate the beginning of the year with a slice of galette and a glass of wine, France's foolproof recipe against back-to-work blues. And you might even be king or queen for the night…
Unfamiliar with this traditional dessert? This king cake is a frangipane tart made with puff pastry and ground almonds, inside which is hidden a fève, a charm. Whoever finds the charm in their slice gets to be crowned king or queen for the night.



//
Venez célébrer le début d'année autour d'une galette des rois et d'un verre de vin, LA recette infaillible pour commencer l'année en beauté. Peut-être votre chance d'être couronné-e roi ou reine de la soirée…
Vous ne connaissez pas ce dessert traditionnel ? La galette des rois est faite à base de pâte feuilletée et de frangipane. Il s'y cache une fève, celui ou celle qui la trouve devient le roi ou la reine pour la soirée.
** **