MOVIE CLUB: SAMBA
---
Tuesday, October 27 - 7.30pm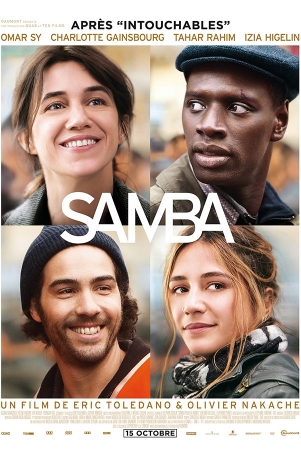 Auditorium Georges Brassens

$4 for non-members
Free for AF members


The team who gave you "Intouchables" reunite for another feel-good movie on a serious issue: an absolute treat!


"SAMBA" - 2014

Directed by: Olivier Nakache, Eric Toledano
Starring: Omar Sy, Charlotte Gainsbourg, Tahar Rahim
Genre: Comedy, Drama
Run time: 1h58min
English subtitles
Samba migrated to France ten years ago from Senegal, and has since been plugging away at various lowly jobs. Alice is a senior executive who has recently undergone a burn-out. Both struggle to get out of their dead-end lives. Samba's willing to do whatever it takes to get working papers, while Alice tries to get her life back on track until fate draws them together.