Home
›
Products
›
Afv-movie-club-roman-de-gare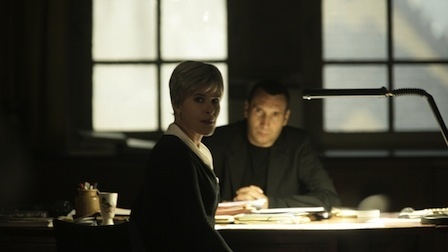 MOVIE CLUB "ROMAN DE GARE"
Description:
Wednesday, March 26 - 7pm
At Alliance Française Auditorium
Writers on screen No 3.
"Roman de gare" directed by Claude Lelouch
1h43min - 2007 - Mystery - in French with English subtitles
starring Dominique Pinon, Fanny Ardant, Audrey Dana...
Best-selling author Judith Ralitzer is researching unlikely places to find characters for her next bestseller. As luck would have it, a serial killer with a penchant for magic tricks has just escaped from a high-security prison…providing the perfect source material for an intricatelyplotted, mood mystery.
"The freshness and originality that flow through Roman de Gare now burst into full flower, revealing the director's depth and perception." Kevin Thomas - Los Angeles Times
"The air of mystery here is appealing, because the secrets behind it seem to matter both a great deal and not at all--rather like love, which has been Lelouch's subject ever since he made "A Man and a Woman."" Anthony Lane - The New Yorker