MOVIE CLUB: LOVE AT FIRST FIGHT
---
Wednesday, September 23 - 8pm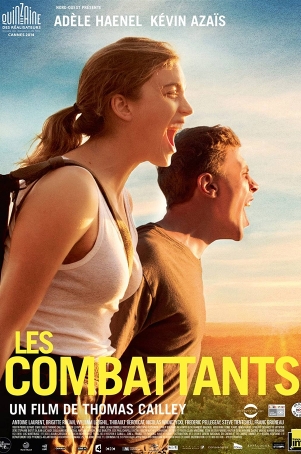 Auditorium Georges Brassens

$4 for non-members
Free for members

With the upcoming VIFF 2015, let's set ourselves in the cinematic mood and (re)discover this incredible movie that was part of the VIFF 2014 selection!


"LOVE AT FIRST FIGHT" (Les Combattants) - 2014

Directed by: Thomas Cailley
Starring: Adèle Haenel, Kévin Azaïs, Antoine Laurent
Genre: Drama, Comedy, Romance
Run time: 1h38min
English subtitles


Arnaud (Kévin Azaïs), facing an uncertain future and a dearth of choices in a small French coastal town, meets and falls for the apocalyptic-minded Madeleine (Adèle Haenel), who joins an army boot camp to learn military and survival skills to prepare for the upcoming environmental collapse. Intrigued and excited by Madeleine's wild ideas, Arnaud signs up for the boot camp himself. They soon realize that the boot camp is harder than they'd imagined, but the experience nonetheless cements them together as the couple continues to explore their young love. Madeleine, as beautiful as she is brusque, a concrete block of tensed muscles and doomsday prophecies. He expects nothing; she prepares for the worst. He takes things as they come, likes a good laugh. She fights, runs, swims, pushes herself to the limit. Given she hasn't asked him for anything, just how far will he go along with her?

It's a love story. Or a story of survival. Or both.


"An expertly handled and brilliantly performed feel-good comedy with an original twist!"
– Cine-Vue