MOVIE-CLUB: "LE COCHON DE GAZA"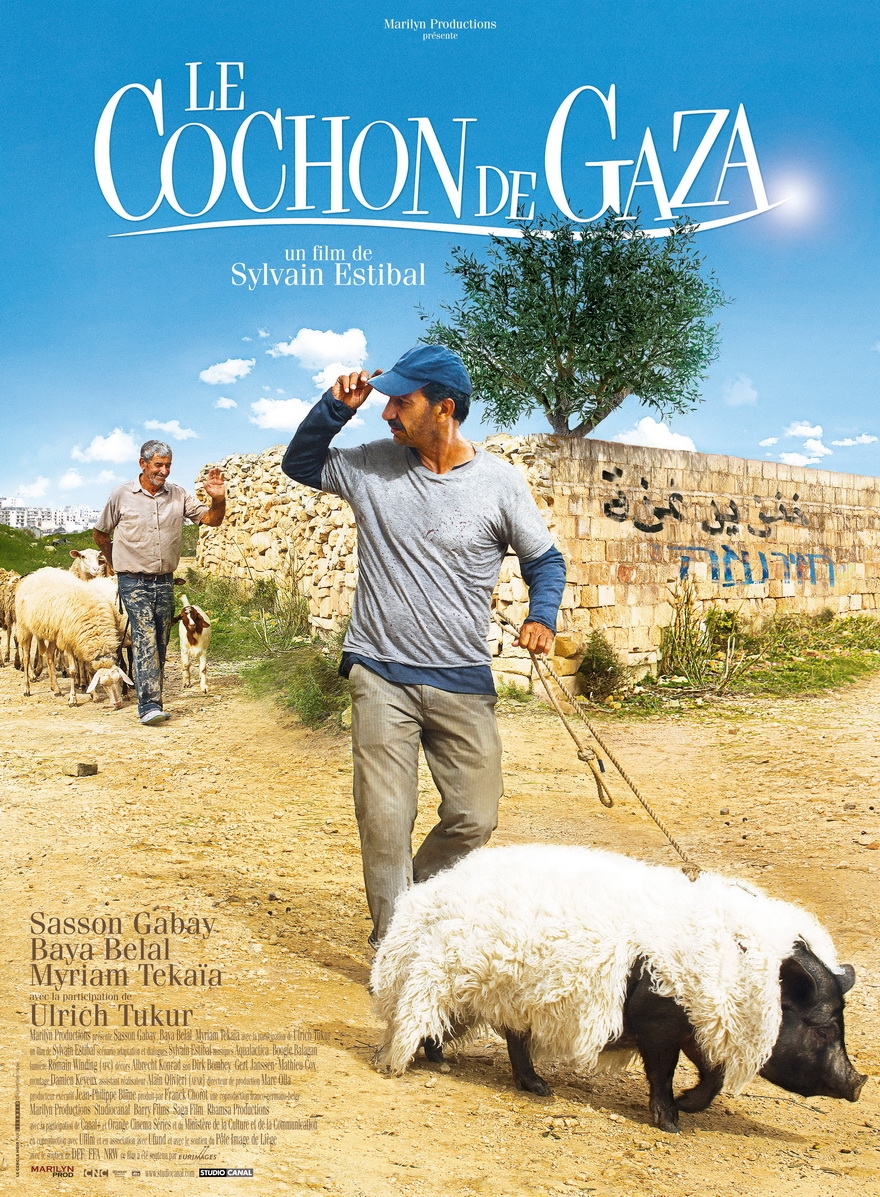 MIDDLE EAST ON SCREEN (No1)
Wednesday, April 30 - 7pm
At Alliance Française Auditorium

"Le cochon de Gaza" ("When Pigs Have Wings") directed by Sylvain Estibal
1h39min - 2011 - Comedy, Drama - with English subtitles
Starring Sasson Gabai, Baya Belal, Khalifa Natour...

After a storm at sea, Jafaar, a poor Palestinian fisherman, reels in a pot-bellied pig along with his usual catch. He attempts to sell the "impure" beast, but trying to profit from a pig in Gaza isn't the easiest task in the world, especially when you are confronted with highly motivated fundamentalists. Jafaar and the pig ultimately become entangled in an extraordinary chain of events and a dubious line of work, involving the nearby Jewish community.
"Estibal skewers both sides in the Arab-Israeli conflict impartially, with a keen eye for absurdities and class disparities. As a former reporter from the region currently based in Uruguay, he brings an outsider's eye to the Middle East conflict.The film has its heart in the right place and is worth 90 minutes of anyone's time." The Hollywood Reporter