MOVIE CLUB "JOURNAL D'UNE FEMME DE CHAMBRE"
$4.00

CAD
Approx $3.15
USD
Wednesday, June 28, 2017, 7:30pm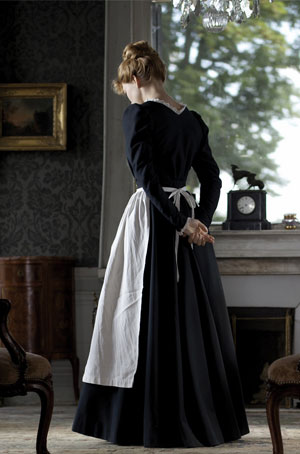 Alliance Française de Vancouver
$4 for non-members / Free for AF members
$4 pour les non-membres / Gratuit pour les membres
ENGLISH SUBTITLES / SOUS-TITRES ANGLAIS

"JOURNAL D'UNE FEMME DE CHAMBRE"
("Diary of a Chambermaid") - 2016
Un film de Benoît Jacquot
Avec : Léa Seydoux, Vincent Lindon
Genre : Drame
Durée : 1h35
In this sumptuous drama set in late 19th-century France, a chambermaid deals with the cruelty and perversions of the upper class while working at a bourgeoisie home in Normandy. In time, she enters into a relationship with a fellow servant who may be deeply troubled.
//
Début du XXème siècle, en province. Très courtisée pour sa beauté, Célestine est une jeune femme de chambre nouvellement arrivée de Paris au service de la famille Lanlaire. Repoussant les avances de Monsieur, Célestine doit également faire face à la très stricte Madame Lanlaire qui régit la maison d'une main de fer. Elle y fait la rencontre de Joseph, l'énigmatique jardinier de la propriété, pour lequel elle éprouve une véritable fascination.