MOVIE CLUB "JALOUSE"
$4.00

CAD
Approx $3.03
USD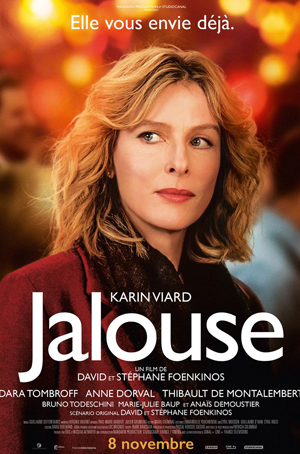 Wednesday, February 27, 2019 - 7:30pm
Alliance Française de Vancouver
$4 for non-members / Free for AF members
$4 pour les non-membres / Gratuit pour les membres
ENGLISH SUBTITLES / SOUS-TITRES ANGLAIS

"JALOUSE" - 2017
Un film de : David et Stéphane Foenkinos
Avec : Karin Viard, Dara Tombroff, Anne Dorval
Genre : Comédie
Durée : 1h47
Almost overnight, Nathalie Pêcheux, a divorced French teacher, changes from a loving mother into a jealous monster. Her first target is her stunning 18-year-old daughter Mathilde, a ballet dancer, but her field of attack soon extends to her friends, colleagues, and even her neighbours.
//
Nathalie Pêcheux, professeure de lettres divorcée, passe quasiment du jour au lendemain de mère attentionnée à jalouse maladive. Si sa première cible est sa ravissante fille de 18 ans, Mathilde, danseuse classique, son champ d'action s'étend bientôt à ses amis, ses collègues, voire son voisinage...

With the support of
---