MARDI C'EST PERMIS OCTOBRE / TUESDAY FOR KIDS OCTOBER
This product can't be ordered online.
Contact us to order it.
Tuesday, October 17 - from 6pm to 8pm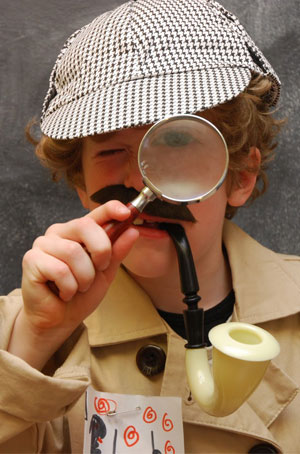 Alliance Française de Vancouver
$12 for AF members (online)
$15 for non-members (online)

MYSTERY PARTY
Kids only Tuesday… well almost…
New this year, the Alliance Française offers one evening per month for kids from 7 years old.
Cinema, games, storytelling, cooking, music, discussion, crafts… everything to learn, share and have fun in French.
For the first edition, become a detective, win the challenges, resolve secret messages and find the culprit!
From 6pm to 8pm, enjoy your evening while we are taking care of you children!
Please, be on time, we charge $1 per minute if you are late after 8pm.

//


SOIREE DETECTIVE
Le mardi tout est permis ! ou presque…
Nouveau cette année, l'Alliance Française propose une soirée par mois pour les enfants à partir de 7 ans.

Cinéma, jeux, lectures, cuisine, musique, discussion, activités manuelles… tout pour apprendre, partager, échanger et s'amuser en français.
Pour cette première édition, jouez les apprentis détectives, déjouez les épreuves, décodez les messages secrets et trouvez le coupable !
De 18h à 20h, confiez-nous vos enfants et profitez d'une soirée libre !

Attention, soyez à l'heure, nous chargeons $1 par minute supplémentaire après 20h.