LET'S CELEBRATE AFRICA 2019
This product can't be ordered online.
Contact us to order it.
Friday, February 8 - 6:30pm
Alliance Française de Vancouver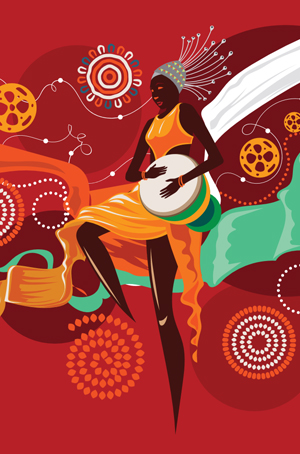 $15 for members
$20 for non-members
Free for children (-12yo)

THE ALLIANCE FRANÇAISE DE VANCOUVER & AFRIKA21 CENTRE CULTUREL CELEBRATE AFRICA TOGETHER!

Come celebrate Black History Month with us! LIVE MUSIC, DANCE, FOOD AND DRINKS!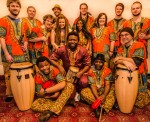 LIVE CONCERT
Come discover or rediscover Kara-Kata Afrobeat Group, an exciting afrobeat group made in Vancouver!
The group celebrates and shares the beauty of African/Canadian multiculturalism with dance, music, fashion through their live performances. Although the music is African Origin, they are 90% of different backgrounds and origins and 10% African. "We are truly the world beat."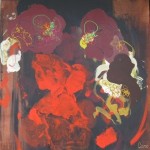 EXHIBITION
Caro is a French artist based in Vancouver. Her work is influenced by her travels in North Africa, Asia and South America. Her work has been exhibited in many different Art Fairs in Europe (Spain, Geneva, Belgium, France) and galleries (Lausanne, Miami, Paris, French Alliance in Vancouver).
Currently, she is on permanent display throughout the Roche Bobois Showrooms in both Vancouver and Calgary.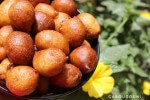 AFRICAN FOOD AND DRINK
Discover African food with Afrika 21. Taste their amazing african Doughnuts, beans with Tomato and corn soup to eat sweety or salty, cassava leaves and shrimps, and a staple of african culture : Ginger Juice ! To be purchased at the Cash bar.
//
Vendredi 8 février - 18h30
Alliance Française de Vancouver

$15 pour les membres
$20 pour les non-membres
Gratuit pour les enfants (moins de 12 ans)

L'ALLIANCE FRANÇAISE DE VANCOUVER & AFRIKA21 CENTRE CULTUREL CÉLÈBRENT ENSEMBLE L'AFRIQUE !
Venez célébrer le Mois de l'histoire des Noirs avec nous! MUSIQUE LIVE, DANSE, SPÉCIALITÉS ET BOISSONS !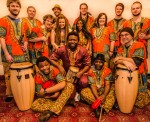 CONCERT LIVE
Venez découvrir ou re-découvrir Kara-Kata Afrobeat, un groupe d'Afrobeat made in Vancouver !
Le groupe célèbre et partage la beauté du multiculturalisme Africain/Canadien à travers la danse, la musique et même la mode lors de leurs performances sur scène. Si leur musique est d'origine africaine, les membres viennent de diverses régions du monde.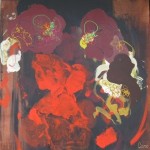 EXPOSITION
Caro est une artiste française basée à Vancouver. Son œuvre est influencée par ses voyages en Afrique du Nord, en Asie et en Amérique du Sud. Elle a exposé dans de nombreux salons d'art en Europe (Espagne, Genève, Belgique et France), ainsi que dans des galeries (Lausanne, Miami, Paris, et déjà à l'Alliance Française de Vancouver il y 14 ans !).
Actuellement, son travail est exposé de façon permanente dans tous les showrooms Roche Bobois de Vancouver et Calgary.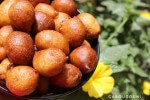 SPECIALITÉS AFRICAINES

Decouvrez les specialités culinaires africaines ! Une occasion unique de tester les beignets, un classique africain, les haricots à la tomate et la soupe de maïs à manger salé ou sucré-salé , les feuilles de manioc aux crevettes, et bien sûr, l'incontournagle Jus de gingembre !
En vente sur place
---
With the support of: