LET'S CELEBRATE AFRICA 2018
$4.00

CAD
Approx $3.01
USD
Friday, February 2 - 6:30pm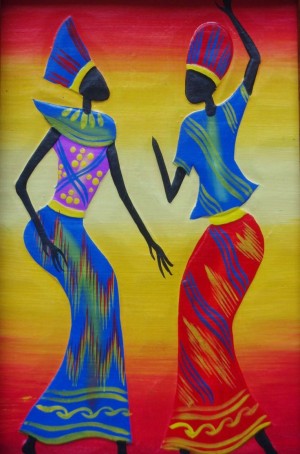 Alliance Française de Vancouver
$4 for non-members
Free for AF members

THE ALLIANCE FRANÇAISE DE VANCOUVER & AFRIKA21 CENTRE CULTUREL CELEBRATE AFRICA TOGETHER!
Come celebrate Black History Month with us! CINEMA, FOOD, MUSIC AND DANCE!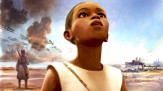 Screening of the animated movie "Adama" (2014) directed by Simon Rouby (in French with English subtitles).

12 year-­old Adama lives in a remote village in West Africa, sheltered by the Cliffs. Out, beyond, lies "the land of breaths", the kingdom of wicked spirits hungry for war. When Samba, his elder brother, suddenly vanishes from the village, Adama decides to set off in search of him. His unwavering determination will take him on a quest from beyond the Seas in the North to the front lines of the First World War.

At Annecy, "Adama" garnered plaudits from the French press: "Superb…perhaps the most attained [film] in the festival [Annecy Animation Film Festival]," said Le Monde. Variety talked to Rouby about his near-experimental techniques, the film's multiple readings, and its tribute to the little-known sacrifice of Africa in World War I. Variety

We are bringing the flavors of Africa in Vancouver! African food is as diverse as the many cultures that inhabit the continent.
-Come explore African cuisine with some authentic and delicious recipes such as rice with mafe sauce, doughnuts and ginger juice. A delight for your taste buds!
-Drinks and food available for purchase.
Nadia Karmas will introduce you to African rythm! Nadia is African, European and Canadian, She likes all kinds of dancing. She loves how cultural dance is and how it's a shared: Belly, Latino, African, American…. She will share her love for dancing and cultures and will keep you moving!

Watch a glimpse of last year's event:


//

Vendredi 2 février - 18h30
Alliance Française de Vancouver


$4 pour les non-membres
Gratuit pour les membres

L'ALLIANCE FRANÇAISE DE VANCOUVER & AFRIKA21 CENTRE CULTUREL CÉLÈBRENT ENSEMBLE L'AFRIQUE !
Venez célébrer le Mois de l'histoire des Noirs avec nous!

Au programme de cette soirée: cinéma, dégustation et danse pour toute la famille!


Projection du film d'animation "Adama" (2014) réalisé par Simon Rouby (en français avec sous-titres anglais).
Adama, 12 ans, vit dans un village isolé d'Afrique de l'Ouest. Au-delà des falaises, s'étend le Monde des Souffles. Là où règnent les Nassaras. Une nuit, Samba, son frère aîné, disparaît. Adama, bravant l'interdit des anciens, décide de partir à sa recherche. Il entame, avec la détermination sans faille d'un enfant devenant homme, une quête qui va le mener au-delà des mers, au Nord, jusqu'aux lignes de front de la première guerre mondiale. Nous sommes en 1916.

Les images qui naissent de l'étonnant métissage technique qui charpente "Adama" lui donnent une vigueur et une modernité dignes des plus grands films de guerre et des plus vibrants appels à la paix. Le Monde

Nous amenons les saveurs d'Afrique à Vancouver ! La nourriture africaine est aussi diverse que les différentes cultures qui peuplent le continent.
-Venez explorer la cuisine africaine avec des recettes authentiques et délicieuses telles que du riz sauce mafé, des beignets ou encore du jus de gingembre. Un délice pour vos papilles !
Boissons et nourriture en vente sur place (cashbar).



Venez assister à une démonstration de danse par Nadia Karmas ! Nadia est Africaine, Européenne et Canadienne. Elle aime la diversité culturelle de la danse et comment celle-ci est partagée: latino, africaine, américaine... Elle viendra partager son amour pour la danse et les cultures. Laissez-vous entraîner par le rythme africain !


---

With the support of: