ITALIAN NIGHT: CINEMA & GASTRONOMY
$20.00

CAD
Approx $15.72
USD
SOLD OUT!
ITALIAN NIGHT: CINEMA & GASTRONOMY
Friday, June 8th – 6:30pm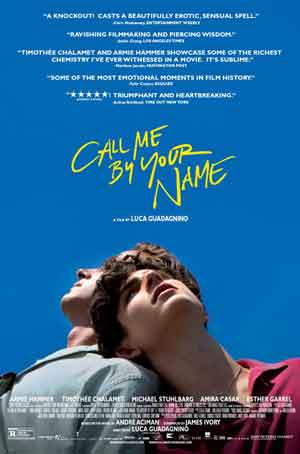 Auditorium Georges Brassens
$15 for AF members & IL Centro members

(for IL Centro members, please send an email to library@alliancefrancaise.ca)


$20 for non-members
(includes a glass of wine & tasting)


June has been proclaimed by the City of Vancouver as Italian Heritage Month. Alliance Française and IL Centro are very proud to celebrate Italy and France friendship in a special night at Alliance Française!
Friends in cinema, fashion, gastronomy, music… and even soccer, France and Italy have always influenced each other's culture. Those two gorgeous European countries share more than a common history and they offer you today the opportunity to discover a wonderful Italian-French production movie (Oscar for Best Adapted Screen Play) "Call me by your name", followed by a demonstration & tasting by Guiseppe Cortinovis, one of the best Italian chef in Vancouver.
This event is presented in collaboration with the Consulate General of Italy in Vancouver.

MOVIE SCREENING: "CALL ME BY YOUR NAME"
(Italian/French/English with Eng. Subtitles)
The new film by Luca Guadagnino, is a sensual and transcendent tale of first love, based on the acclaimed novel by André Aciman. It's the summer of 1983 in the north of Italy, and Elio Perlman (French actor Timothée Chalamet), a precocious 17- year-old American-Italian, spends his days in his family's 17th century villa transcribing and playing classical music, reading, and flirting with his friend Marzia (Esther Garrel). One day, Oliver (Armie Hammer), a charming American scholar working on his doctorate, arrives as the annual summer intern tasked with helping Elio's father. Amid the sun-drenched splendor of the setting, Elio and Oliver discover the heady beauty of awakening desire over the course of a summer that will alter their lives forever.
Rating: R (for sexual content, nudity and some language)
COOKING DEMONSTRATION AND TASTING


Discover the secrets of Italian gastronomy with Giuseppe Cortinovis, learn more about him.
After the screening, Giuseppe Cortinovis, one of the best Italian chef in Vancouver, will introduce us to the "Polenta & Salsiccia", a typical dish from North of Italy, in particular in Lombardia where the movie takes place.
Polenta is a very old dish of Italian origin made from flour obtained from a number of cereals, the most commonly used today being corn. Presently known almost throughout the Italian territory, in the past it was the staple food in mountain areas of Lombardy, Veneto, Piedmont, Valle d'Aosta, Trentino, Emilia Romagna, Tuscany, Marche and Friuli-Venezia Giulia.

A real coffee espresso after the dish will close the taste in the true Italian way.
---
With the support of: