DOCU-TASTING
$15.00

CAD
Approx $11.79
USD
Friday, March 22, 2019 - 6:30pm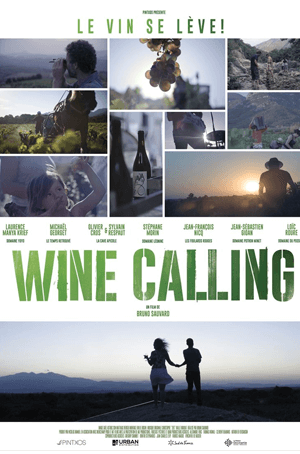 Alliance Française de Vancouver



$15 for non-members / $15 pour les non-membres
$10 for AF members & students / $10 pour les membres et étudiants de l'AF
1 glass of wine included / 1 verre de vin inclus

Limited space - Sign up now !


Screening of a documentary about organic wine followed by a wine tasting

With English subtitles
Version en français ci-dessous ↓
Forget what you know about French wines, come and discover with us wine rebels !
The documentary - "Wine Calling"
Fine wines have long been associated with France, but there are select few French winemakers who've embraced modern sustainable practices (though the numbers are growing daily). Bruno Sauvard's intoxicating and joyous celebration of cutting-edge viticulture—which is actually a return to traditional, pre-industrial winemaking ways—spends a year in the Languedoc-Roussillon region of southern France with a rebellious and committed new wave as they reinvent farming practices and guide a global movement toward increased ecological responsibility—without any compromise in quality. By redefining the very nature of terroir, these pioneers have lent a whole new character to their wines and, slowly but surely, begun to change attitudes in the notoriously conservative French wine industry.
So raise a glass to the revolution!
Trailer below ↓
Discussion and wine tasting
Following the screening, Louise-Marie Lessard, who is working with our Partner Liberty Wine Merchants, will start a discussion on organic wines in France and in Canada, why the stakes are different in the two countries and what challenges lie ahead. While doing so, you will be able to enjoy one glass of wine from a specific selection of organic French wines (two red and one white). We are pleased to welcome Louise-Marie Lessard for this special event who is an historian and wine consultant always enthusiast to share her experience.
*Additional glass: $8 non-members / $5 members


With the support of Liberty Wine Merchants

Liberty strives to give customers the best wine experience in the Vancouver area. Wine drinkers can enter any of our locations knowing that a staff member who is experienced, knowledgeable and passionate about the industry will be available to help. Often recognized as the most popular wine retailer in the Lower Mainland, Liberty is dedicated to evolving its selection for wine lovers to enjoy.
Liberty Wine is a long standing partner of the Alliance Francaise
//
Le documentaire - "Wine Calling - Le vin se lève"
Depuis une dizaine d'années, le monde du vin est en pleine effervescence, bousculé par une contre-culture comme le rock a pu l'être par le punk en son temps. Un peu partout en France et plus particulièrement en Occitanie, de joyeux rebelles ont investi nos terroirs pour inventer le vin qu'ils aiment : naturel et sans artifice. Bien plus qu'un vin bio, c'est un vin d'émotion et de réaction, un vin qu'aucun label ne régit, un vin libre. Wine Calling part à la rencontre de ces nouveaux vignerons qui réinventent notre rapport au vivant. Ces hommes et ces femmes préfigurent une agriculture paysanne en mouvement. Solidaire, éthique, festive, une nouvelle utopie émerge de nos coteaux, explorons-la !
Dégustation de vin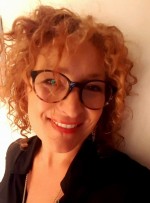 À la suite de la projection du documentaire, nous ouvrirons la discussion sur les enjeux liés aux vins biologiques en France et au Canada avec Louise-Marie Lessard qui collabore avec notre partenaire Liberty Wine Merchants. À l'occasion de cette discussion, vous pourrez déguster un verre de vinNous sommes heureux d'accueillir Louise-Marie pour cette soir biologique issu d'une séléction soigneusement concoctée par Liberty Wine (2 rouges et 1 blancs). Nous sommes heureux d'accueillir Louise-Marie pour cette soirée exceptionnelle. Québécoise basée a Vancouver depuis 2005, Louise-Marie est historienne ainsi que consultante en vin depuis ses études de sommellerie en France. Toujours enthousiaste a l'idée de partager de jolis vins qu'elle découvre au gré de ses recherches, elle nous apportera son eclarage professionnelle.


*Verre supplémentaire : $8 non-membres / $5 membres

Avec le soutien de Liberty Wine Merchants


Liberty a pour ambition d'offrir à ses clients la meilleure expérience œnologique dans la région de Vancouver. Les amateurs de vin peuvent entrer dans n'importe quelle boutique Liberty en étant sûrs de pouvoir y trouver un personnel expérimenté, compétent, et surtout passionné par le produit. Souvent reconnu comme étant la chaîne référence en vin du Lower Mainland, Liberty est dévoué à aire évoluer sa gamme de vins pour faire découvrir des nouveautés et surprendre les habitués. Liberty Wine est partenaire de l'Alliance Française de Vancouver.