CONCERT KRISTIN HOFF ET ANTOINE JOUBERT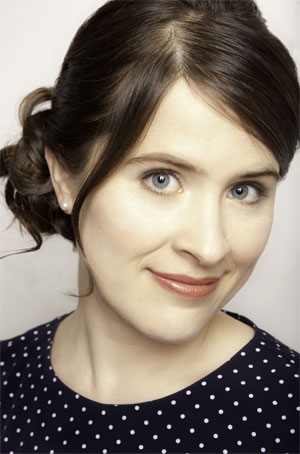 Wednesday November 26 - 7:00 pm
At Alliance Française Auditorium
Mezzo-Soprano Kristin Hoff and pianist Antoine Joubert come together to offer a delightful concert of French, Spanish and cabaret music. Kristin has performed extensively in opera, concert, and new music; these concerts include debuts at Carnegie Hall and with Vancouver Opera, the Montreal Symphony Orchestra and the Vancouver Symphony Orchestras. Dr. Antoine Joubert has been a finalist at the international competition level and is a prize-winner with the Prix d'Europe, the Festival du Royaume, the CCC Music Festival of Toronto, among others. Next year he will release his first solo piano CD.
Married since 2009, the couple has performed recitals together in Niagara-on-the-Lake, St. Catharines, Hamilton, Nanaimo, Vancouver, West Vancouver, Toronto and Montreal.
Join us on Wednesday November 26th for a very special concert by two blossoming musicians!
"…sung with an appealing clarity and emotional heft …Kristin Hoff, a Mezzo-Soprano whose voice had body as well as beauty." -New York Times
" The stunning black machine was [...] tackled by technically brillant Antoine Joubert [...] who is in his prime." -Artistic directors of the Open Piano Competition, LONDON (UK)
Programme :
Brettl Lieder (Chansons de Cabaret) Arnold Schoenberg
1. Galathea
2. Gigerlette
3. Arie aus dem Spiegel von Arkadien
Chansons de Bilitis Claude Debussy
1. La flûte de Pan
2. La chevelure
3. Le tombeau des Naïades
On my own, Les misérables Claude Michel Schonberg
Latte Boy Goldrich/Heisler
Amor, Cabaret Songs William Bolcom
Can't Stop Talking About Him, Let's Dance Frank Loesser
Chansons folkloriques françaises Benjamin Britten
1. Voici le printemps
2. Fileuse
3. La belle est au jardin d'amour
Chanson bohème, Carmen Georges Bizet
Cinco Canciones Negras Xavier Montsalvatge
1. Cuba dentro de un piano
2. Punto de Habañera
3. Chévere
4. Canción de cuna para dormir a un negrito
5. Canto negro