CINE ROYAL MARIE-ANTOINETTE
$25.00

CAD
Approx $18.82
USD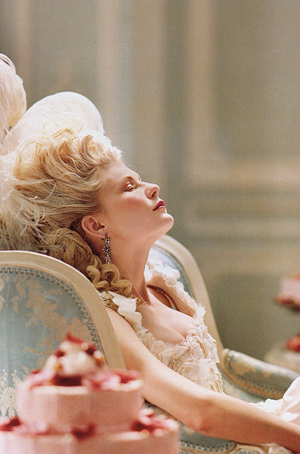 Friday May 20th, 7pm
Alliance Française, Auditorium Georges Brassens

$15 for AF members
$25 for non-members


Are you craving for an evening full of mysteries, glitter and glamour? Look no further and let yourself be taken aback by the charm of Marie Antoinette's Versailles.

The Alliance Française de Vancouver is taking you on a journey to the higher circles of French society, back in the 18th century.
SCREENING
The evening will begin with the screening of the movie "Marie Antoinette" by Sofia Coppola – immerse yourself in the glamourous life of the most famous Queen of France and relish the beautiful settings, costumes and details abounding in the movie.
CORSET FASHION PARADE
After the screening, our partner Lace Embrace will present the world of corsets – their use, their fashion and their evolution throughout time till nowadays. It will be a great opportunity to discover the secrets of and ask all you ever wanted to know about this iconic garment. Lace Embrace will top it all by making a corset fashion parade for everyone to admire.

TASTING
And then, let us eat cake! Relish delicious French pastries and a glass of sparkling wine.


---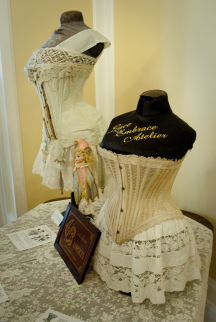 Envie d'une soirée pleine de mystères, de paillettes et de glamour ? Ne cherchez pas plus loin et laissez-vous transporter par le charme du Versailles de Marie-Antoinette.

L'Alliance Fran­çaise de Vancouver vous fait voyager jusque dans les plus hautes sphères de la société française de la fin du XVIIIème siècle.
PROJECTION
La soirée débutera avec la projection du film « Marie-Antoinette » de Sofia Coppola. Plongez dans l'univers glamour de la plus célèbre reine de France et admirez les décors, les costumes et les détails qui foisonnent dans le film.
DEFILE DE MODE SPECIAL CORSETS
Après la projection, notre partenaire Lace Embrace va présenter l'univers des corsets : leur usage, leur style et leur évolution au fil des ans jusqu'à aujourd'hui. L'opportunité pour vous de découvrir les dessous de ce vêtement et d'apporter des réponses à toutes les questions que vous vous êtes toujours posées sur ses secrets. Pour couronner le tout, Lace Embrace nous proposera un défilé de mode spécial corsets !
DEGUSTATION
Et après, nous mangerons de la brioche ! Régalez-vous de délicieuses pâtisseries françaises et d'un verre de mousseux.
---

With the support of: