CINE GOURMAND WITH FAUBOURG
---
Friday, June 5 – 7.00pm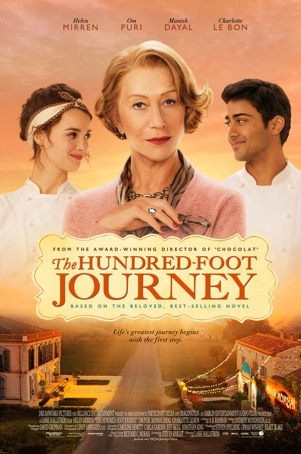 Auditorium Georges Brassens
$15 for members
$25 for non-members
ONE NIGHT ONLY! RESERVE NOW!

Must be 19 years old.


What would France be without its croissants? Whether you want to have a new gourmet experience or simply miss the taste of French pastries, come to Alliance Française de Vancouver on Friday, June 5 for an exceptional night of entertainment and gastronomy in association with Faubourg!

The night will start with a screening of the movie "The Hundred-Foot Journey", a delightful comedy about cooking and gastronomy, set in France, that will leave you craving for more.
Then, you will have the opportunity to express your opinion during a discussion about traditions vs modernity in gastronomy.
The debate will be followed by a pastries tasting served by our partner Faubourg, where you will finally have the opportunity to find out what the fuss is all about.
And finally, take a peep behind the scene and discover the making of a croissant thanks to a live demonstration by Faubourg.

"THE HUNDRED-FOOT JOURNEY" – 2014
Directed by: Lasse Hallström
Starring: Helen Mirren, Charlotte Le Bon, Juhi Chawla, Om Puri, Rohan Chand, Manish Dayal
Genre: Comedy, Drama
Runtime: 2h02
Original version with French subtitles
After a tragic incident, the Kadam family, led by Papa (Om Puri), moves from their native India to make a fresh start in a safer place. Papa finds a place for sale that he believes would be perfect for them to open an Indian restaurant, the Maison Mumbai. His secret weapon is his talented son, Hassan (Manish Dayal), for whom cooking is an art and a passion. However, Madame Mallory (Helen Mirren), the chilly owner of a Michelin-starred French restaurant, objects to the existence of a new restaurant 100 feet from her own

Based on the novel "The Hundred-Foot Journey" by Richard C. Morais.

"When a movie explores real emotions en route to its gladdening end, when it takes time to touch on serious issues along the way, it earns the right to make us feel good"
THE CHARLOTTE OBSERVER


DEBATE: TRADITIONAL FOOD VS MODERNITY
Are you more of a bouillabaisse person or a molecular cuisine one? What do you think of the evolution of cuisine over the decades? Express you opinion during a debate at the end of the movie screening and discuss it with the other attendees. Who knows? You might see things differently at the end of the night!
PASTRIES TASTING WITH FAUBOURG
Our partner Faubourg will offer you some delicious pastries for you to taste. Délicieux!, as we say in French.
MAKING-OF OF THE CROISSANT
To end the evening in style, Faubourg will present a live demonstration of how a croissant is done. Don't miss out on the chance to impress your friends with your knowledge!
---