APERO CHIC: OCTOBER
---
Friday, October 30 - 6.00pm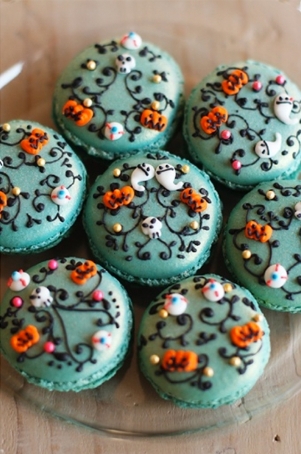 Auditorium Georges Brassens
$8 FOR NON-MEMBERS
$5 FOR MEMBERS

Halloween is almost here, so get in the mood and join us in the haunted Bistro for a night full of mysteries... Discover also how we celebrate Halloween à la française, with a special selection of autumn flavour macarons, courtesy of our friends from Bon Macaron Patisserie!

And of course, meet other Francophiles and Halloween lovers for a nice chat, in French or in English, for 1 or 2 hours depending on your schedule. Relax, and enjoy your drink in a deliciously uncanny environment!

---
C'est bientôt Halloween, alors mettez-vous dans l'ambiance et rejoignez-nous dans le Bistro hanté pour une soirée riche en mystères... Découvrez comment nous célébrons Halloween à la française, avec les traditionnelles citrouilles revisitées sous forme de macarons, grâce à nos partenaires de Bon Macaron Patisserie !

Et bien sûr, rencontrez ou retrouvez d'autres Francophiles et adeptes d'Halloween pour discuter en français ou en anglais, pendant 1 ou 2h selon votre emploi du temps. Détendez-vous, et savourez votre verre dans un environnement délicieusement étrange !

---