APERO CHIC MAY
$8.00

CAD
Approx $6.06
USD
SOLD OUT!
---
Friday, May 29 - 06.00pm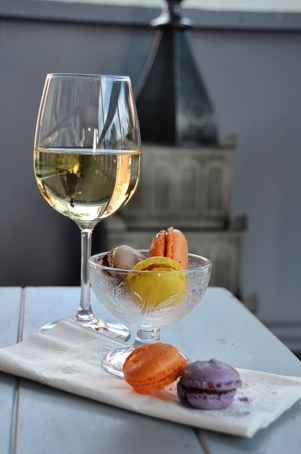 Auditorium Georges Brassens
$8 FOR NON-MEMBERS
$5 FOR MEMBERS
(1 glass of wine and macarons tasting included)
We are pleased to welcome you to our monthly Rendez- Vous at Alliance Francaise!

Come and share a glass of wine while practising your French with your friends! Join us for 1 or 2 hours depending on your agenda.
It's casual, fun and multicultural.
This month, enjoy a special tasting time with Connie Mar's delicious macarons!
Must be 19 years old.

NEW - Parents will also be especially welcomed : Free supervised activities will be open for all kids at the library! BOOKING MANDATORY!

---


C'est avec plaisir que nous vous attendons pour notre rendez vous mensuel à l'Alliance Francaise !

Prenez du temps pour discuter, faire des rencontres et pratiquer votre français dans notre cuisine/Bistro. Rejoignez nous pour une heure ou deux selon vos disponibilités. Venez partager un verre de vin et faites de ce rendez-vous votre rituel mensuel !
Profitez d'une ambiance légère, décontractée et cosmopolite mais uniquement à partir de 19 ans !
Ce mois-ci, profitez d'une soirée dégustation spéciale avec les délicieux macarons de Connie Mar !

Les parents seront aussi spécialement les bienvenus: des activités surveillées et gratuites seront ouvertes à tous les enfants à la médiathèque ! UNIQUEMENT SUR RÉSERVATION!
---
In association with