APERO CHIC APRIL
$8.00

CAD
Approx $6.08
USD
SOLD OUT!
Product Duration: 30 days

---

Friday, April 24 - 06:00pm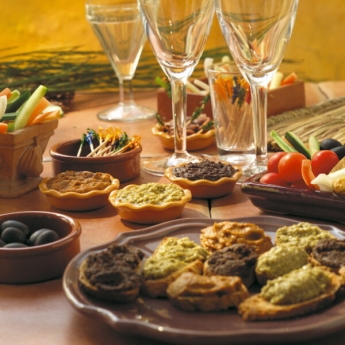 Auditorium Georges Brassens

$8 FOR NON-MEMBERS
$5 FOR MEMBERS
(Cover + 1 glass of wine)
We are pleased to welcome you to our monthly Rendez- Vous at Alliance Francaise!

A time for chating with friends, network or practice your French in our brand new Kitchen/Bistro. Join us for 1 or 2 hours depending on your agenda! Come to share a glass of wine and make this Rendez-Vous
your monthly ritual!
It's casual, fun and multicultural but must be 19 years old to come.
Our music for this event is provided by Loig's Music Lab, a music producer and DJ. Check out www.loigsmusiclab.com Music+Is+Everywhere


C'est avec plaisir que nous vous attendons pour notre rendez vous mensuel à l'Alliance Francaise !

Prenez du temps pour discuter, faire des rencontres et pratiquer votre français dans notre toute nouvelle cuisine/Bistro. Rejoignez nous pour une heure ou deux selon vos disponibilités. Venez partager un verre de vin et faites de ce rendez-vous votre rituel mensuel !
Profitez d'une ambiance légère, décontractée et cosmopolite mais uniquement à partir de 19 ans !
L' accompagnement musical pour cette soiree est fournie par Loig's Music Lab, producteur de musique et DJ. Pour en savoir plus, consultez www.loigsmusiclab.comMusic+Is+Everywhere