Home
›
Products
›
Afv-apero-barbecue
Description:
June 17, 6:30pm-8:30pm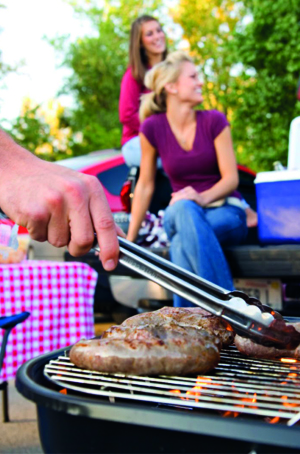 Alliance Française de Vancouver

$5 for AF members
$8 for non-members
(entrance + glass of wine)


It's BBQ time!

Leave everything you are doing and join us for a great barbecue! Wine, good cheer and frenchness on the program.
The apero will take place after our Annual General Meeting - so come chill with everyone and have a good time in great company.


Let's start summer off on the right foot!

---

C'est l'heure du barbecue !

Laissez de côté tout ce que vous êtes en train de faire et rejoignez-nous pour un barbecue ! Au programme : vin et bonne humeur!

L'apéro aura lieu après notre Assemblée Générale Annuelle - alors venez vous détendre avec tout le monde et passer de beaux moments en bonne compagnie.

Commençons l'été du bon pied !