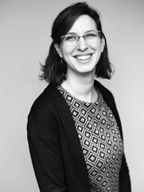 CULTURAL PROGRAM

AN EXCITING JOURNEY AHEAD OF US
Eloïse LORIOT, event coordinator


While the board and AFV team are working on the reconstruction project for our new building, we are preparing our cultural program for the years to come.The new building will include a brand new and fully equipped performance stage with 160 seats, a dedicated exhibition space and a demonstration kitchen; we will be able to develop our cultural program with a lot more events. We will double the surface of our already great library! What an exciting project! We want to offer an inclusive and eclectic program to our community focused on contemporary artistic creation. We aim to open the new cultural centre to Francophone and Francophile artists and to foster partnerships with new organizations. Reconstruction period will also bring new challenges. AF is working to present an audacious off site program… Count on us to be creative and imaginative!