LET'S CELEBRATE AFRICA
$5.00

CAD
Approx $3.76
USD
Sunday, February 14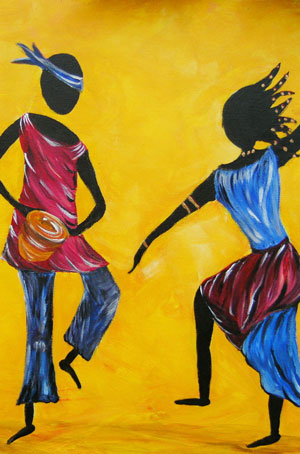 From 1pm to 5pm
Auditorium Georges Brassens (6161 Cambie St)
Entrance $5
Free for kids -12yo

Mark your calendar for this journey through Africa in partnership with the African Cutlural Centre! Come out and celebrate Black History Month with the whole family!

The event will feature delicious cuisine, music, dance and arts from Africa and the world. For the kids and kids at heart, there will be storytelling and sweets.
From 1pm to 5pm, sing, dance, have fun in a festive, family friendly environment.
MUSIC
Enjoy the rythms of African music with DJ TAZ, JOE AMOUZOU (DJEMBE) and OPHELIA (PIANO).
DANCE
Let NII and MARSHA introduce you to African rythm with a wild Dance class!

PERFORMANCE
Enjoy the performance of beautiful dancer MARAULIE and join us for wonderful storytelling by WANDA JEMLY!
FOOD
Bing your apetites for a taste of the continent like you have never experienced!


A LITTLE PRACTICE BEFORE FEBRUARY 14!